Sponsors
At East Ringwood Junior Football Club, we are very proud of the welcoming environment that we provide for our boys & girls teams and their families. Making sure all of our kids can make the most of their junior football experience always presents it's fair share of challenges.
Challenges that we always meet head on and results we couldn't achieve without the help and commitment of all our valued sponsors.
It is so very much appreciated and with such a broad membership we can offer far reaching exposure for you and your business.
From electronic scoreboard, website and social media exposure to coaches polo shirts and ground signage, we have a package to suit all needs and budgets.
For all enquiries and to view a prospectus on how you can get involved as a valued ERJFC partner, please contact me on 0407 055 351.
Andrew Broadhurst – President,
East Ringwood Junior Football Club.
2021 Sponsors
East Ringwood Junior Football Club wish to thank all our generous sponsors for their ongoing support!
Click on the logos for more information
---
McDonalds Croydon
An experience where you're at the heart of everything.
---
Independent Filter Service Pty Ltd is a second generation family owned business that celebrated its 37th year in business during March 2013.  Our office and factory is located at a company owned premises located approximately 12 kilometres north of Melbourne's CBD in Heidelberg West.
The company's founding director, Dale Griffiths, has been involved in this industry for over 50 years.  Dale worked with the first company to engage in filter service in this country.
Steve Griffiths has continued to expand the family owned business and leads a professional team that prides itself on providing prompt and specialised service delivery.
Independent Filter Service P/L forms part of the Australia Wide Filter Association (AWFA) which also comprises members from New South Wales, Queensland, South Australia and Western Australia.
First and foremost, we're a good bank. But it's the time and effort we spend innovating in the community that makes us unique and sets us apart.  It's why so many people choose to bank with us.
---
With over 30 years experience in the Uniform, Embroidery, Printing and Promotional industry, we have developed industry leading and automated software for the uniform industry over the past 20 years.  We have paved the way for others to follow by selling branded apparel online.
We are the Uniform Experts.
---
We believe successful customers and successful communities create a successful bank – in that order.  As we work to provide banking products and services for our customers, we consider the bigger picture.  We think about what we can do beyond banking to help our customers and strengthen the communities they live in.
We've created a number of unique partnerships and services which enable us to do this.  To find out more visit:
First and foremost, we're a good bank. But it's the time and effort we spend innovating in the community that makes us unique and sets us apart.  It's why so many people choose to bank with us.
---

Here at Ringwood Auto Tech it will quickly become obvious we value our customers, we consider our service to you doesn't end as you leave with your car.
We are committed to building long term relationships with our customers and their family. We aim to ensure we offer peace of mind to all our customers in knowing we are always available. That means we will welcome your call to assist should you ever find yourself needing help.
Our team is committed to excellence, in providing high-quality customer service and superior mechanical workmanship, ensuring our customers always receive the very best in automotive care.
The Ringwood Auto Tech workshop is widely acknowledged as one of the most professional, well equipped independent automotive workshop in the Ringwood area.
Our client's satisfaction is our number one priority, and we treat each and every car as if it were our own.
Become part of the Ringwood Auto Tech family today !
www.ringwoodautotech.com.au          2 Argent Pl Ringwood 3134        9873 4700
---
Established in 1989, the Ringwood office is led by Brett Freeman and is perfectly positioned in the hub of the outer eastern growth corridor. The team at Noel Jones are known as one of the leading real estate specialists for the area; servicing Ringwood, Wantirna, Croydon, Warranwood and surrounding suburbs. Noel Jones employs real estate agents who are not only expertly trained in sales but who also live locally, making them the perfect choice to help clients with their property needs. Our expert property managers know the ins and outs of the area and the intricacies of leasing process ensuring investors who chose to list their properties with Noel Jones will have their investment well cared for.
---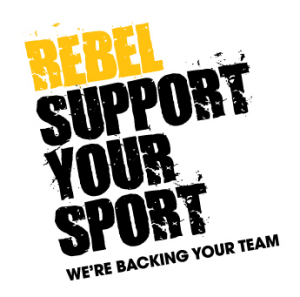 Our club has been selected to participate in the Rebel Support Your Sport Program. Under this program, the club can earn 5% of your purchases at Rebel Sport as instore credit to spend on our sports program.
All you need to do is join Rebel Season Pass, select our club from the list of participating groups and swipe your loyalty card every time you make a purchase at Rebel Sport. You'll receive access to great member prices and other initiatives and the club will receive a 5% credit. Join now in store or online.
---
Arnold Thomas & Becker Lawyers, your local injury compensation experts have a local office located in Ringwood. We are available to support the local community with compensation advice relating to injuries that occurred at work, on the road or in public place.
Don Maffia, in the Ringwood Practice Manager and has lived in and serviced the region for years and been a longstanding supporter of our club.  He and his team at Arnold Thomas & Becker Lawyers, Ringwood would be happy to discuss how they can help you secure compensation.
Arnold Thomas & Becker Lawyers offer a no win no fee payment option, where you only pay if you win your case.
Contact: Don Maffia |  DMaffia@arnoldthomasbecker.com.au  |  0428 860 353
---
MEASURE – IDENTIFY – ACHIEVE
At Saxon High Performance, our goal is to provide our athletes and members with the most holistic sport performance service. We do this by providing everything you need inside the one facility; from strength and conditioning training, recovery, rehabilitation and on field mechanics including speed and agility. This can be individual or as a team.
TRAIN LIKE AN ATHLETE
As a member of Saxon High Performance, you will train like an athlete. You will develop foundational skills and strengths that will support your sporting career – from agility, speed, core strength, lower body power and more. These capacities transcend your sport, and are the cornerstone for sub-elite athlete development.
Our professional Coaches will help you through every step of the way – measuring your ability with precision testing equipment, identifying strengths and weaknesses and then improving on them through structured and engaging training sessions. Ultimately, we're here to see you develop into the most powerful and strongest version of yourself.
---
Field of View produces professional photography for sports events, specialising in team & action  photography for football, cricket, netball, basketball, soccer and rugby .
We know just when to click.
Field of View capture moments in still images.  We arrange team and individual photos and also shot action during matches/ events. Not forgetting the social functions and presentation ceremonies.
Director, Jo Fairy has taken 1000's of photos over the last decade of her own sons on the sporting fields and the basketball courts, in milestone games and in premierships. Jo is well aware of the exhilaration when capturing these times and creating lifelong memories for generations to be proud of.
The team of photographers at Field of View are locals involved with sporting clubs. We support Community Clubs with sponsorship arrangements and offer different ways of assisting clubs with raising much needed funds or saving $$ on items they require.
Sports clubs are much like families striving to help each other evolve and grow, bringing out the best in one another. And what is a sports club without 'Family' photos to commemorate each team and each year, the achievements, the camaraderie, the fun?
We have a range of products suitable for all budgets, sports club team photos, individual portraits, action photos, collectable cards, posters, honour boards, sponsor appreciation certificates and more.
---
RESTAURANT  II BAR  II  CAFE  II  TAKEAWAY II
Satisfy your crave at our Croydon or Boronia locations.
---
At The House of Golf, we pride ourselves on our ability and desire to be part of your golfing journey, not just a bit player within it, as we have done since the first store bearing The House of Golf name opened in Melbourne in 1946.
We want to hear your stories, what the game means to you, and how we can help you get more from your game. Best still we have an environment that lets you celebrate the game you love, even if you don't have time to play.
Thanks for visiting us on-line and trust you are always welcome to visit any of our stores and share your story with us.
Until then, play well.
---
Melbourne Food Distributors has been servicing the Melbourne CBD and outer suburbs for 20 years. We specialise in supplying all businesses with any requirement they may need. With over 25000 lines at our ready we can offer your business the complete package.
---
Sportsafe Australia is one of the leading custom-made professionally fitted sports mouthguard manufacturers, in Australia for all sporting codes.
Our customers range from professional athletes to students in primary and secondary schools, dentist and dental prosthetist, testament to our commitment to excellence in high quality mouthguards, service and value
Over 26 years experience in the dental industry, we pride ourselves on our repeat orders from satisfied customers. We have a dedicated dental team, who take pride in each and every hand made mouthguard produced
---
Proudly servicing your Ainslie Park footy matches with delicious coffee!
---
Funeral Services and After Support Services
Our philosophy at Tobin Brothers is very simple… if it's legal, it's possible,
And we will help you make it happen
So contact Tobin Brothers Funeral Advice Line (24/7) on (9373 7000) to obtain a personalised fee proposal
Ringwood Office: 331 Maroondah Highway Ringwood; Phone: 9870 8011
Head Office 189 Boundary Road North Melbourne 9328 3999
---